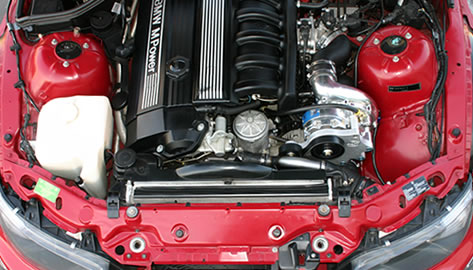 VF engineering S/C
308hp on the 2.8, and 330 on the 3.0.
Should wild hair arise, and I pick up a Z3M, it would be more like 350.
This is all at 6 psi, and since this would be for Auto-x only, I think we could bump that some.
I'm hoping for reliable hp in the range of 350-400 at the wheels and then spend some time working on the loose nut behind the wheel.
This is at least the beginning of the list of what will either be coming off, or be altered to make it lighter. I'll be weighing all of this as I go for posterity.
AC blower fan
AC compressor
AC line compress to cond
AC Line evap to compress.
aux condens. cooling fan
bonnet struts
cruise control actuator
dash airbag
door ajar chime gong
driver seat belt
drivers door lock actuator
pass seat belt
pass door lock actuator
engine cover
driverside door airbag
pass door airbag
fan clutch
fan
Fuel injection plastic cov.
fuel cap actuator
headlight ari vent
heating core
high beam light module
hood bonnet hinges
hood weather strip
horn
HVAC compressor mount braket
HVAC condensor
interior sun visors
left window glass
right window glass
Windshield
low side AC line
mirrors
OEM battery cabling
OEM battery
OEM headers
OEM wheels
pass. A pillar trim
drivers A pillar trim
pass AC vent
driver AC vent
pass corner window
driver corner window
pass rear fender liner
driver rear fender liner
pass front fender liner
driver front fender liner
Speakers
Radio Head unit
drive. power mirror switch
pass. power mirror switch
pass window switch
driver window switch
driver seat
pass. seat
spare
spare tire bracket
stearing column trim panel
trunk lid release
trunk lid hinges
under dash trimp panel
vert top hydraulic lines
vert top
washer reservoir
pass. window door trim
driver window door trim
windshield washer pump
wiper motor
wiper relay module
wiper stalk
wipers
wiring harness
Windshield
OEM flywheel
OEM engine